It's just gone 10am on a Saturday morning and here I am covered in four different coloured dyes, dancing and singing to cheesy pop songs with 5,000 other fun-loving individuals. The Run or Dye 5km run is about to commence yet I don't plan to run a step. I'm here with a friend to enjoy the experience of celebrating life and trying out new things. We will walk and dance and sing and laugh and people watch and have a fabulous Saturday morning.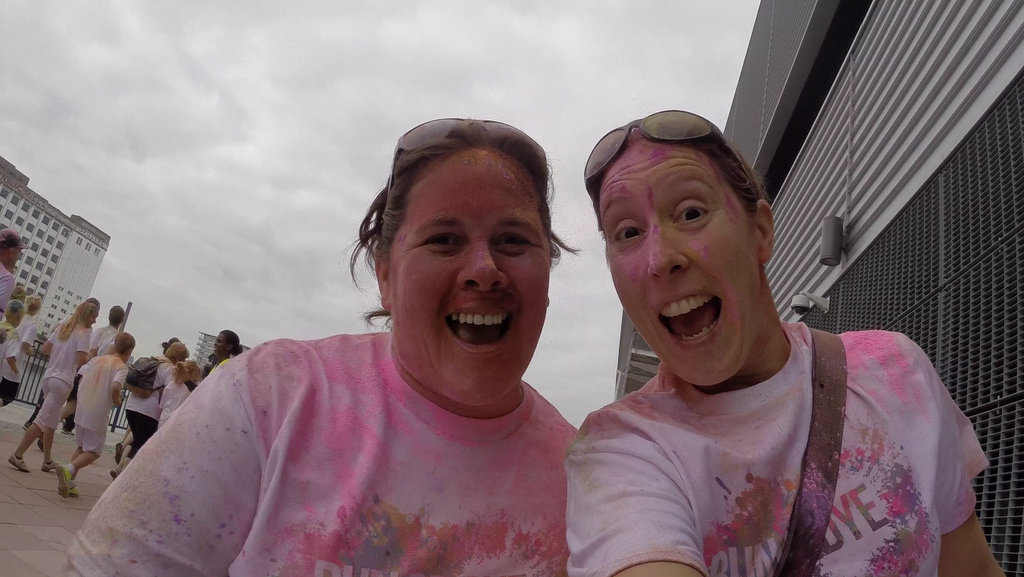 Taking part in a colour run was one of my 52 new experiences for 2014. This list isn't a bucket list that must be achieved. Nor is it a list I feel I must tick everything off come midnight on December 31st. Instead it is a list of inspiration of what is possible. New places to explore, new foods to try, new ways to move and challenge my body.
I find that each experience adds to my life, whether I loved it or hated it. By giving new things a go I have found out more about myself and what I'm capable of. I swam 10km just because. I tried poutine in Canada and sushi in Japan because I could. I went Promming because it intrigued me. Through my 52 experiences I know I have been open to so many opportunities that aren't on my list just because I have my eyes open to what might be possible. I say "yes" for no other reason than they sound fun, or intriguing, or perhaps even hard work.
With three months of the year left to go I still have 30 experiences on my list still to complete. Rather than feeling like a noose around my neck or a race to the end, I am excited by all the new things I can make time for in the coming 90-odd days. A tarot reading. Perhaps a tattoo. Definitely time in a different museum or gallery in London. Moving my body in a dance class.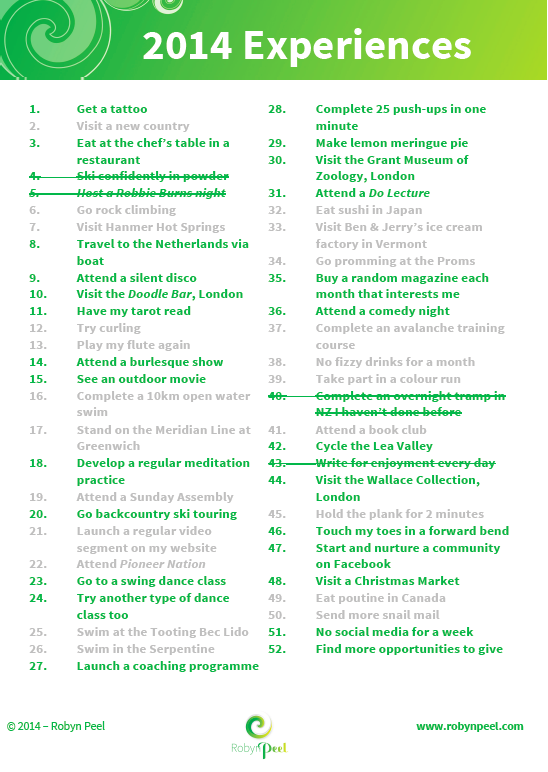 Over these past two years I have loved my new experiences and I plan to do them for many years to come. But I've done most of these by myself. Yet I love being around people who are also open to opportunities and possibilities. Therefore I have decided to do my new experiences with others next year.
A year of exploration and play Just Because.
A group of people who can inspire each other with their actions and choices. A collection of individuals who become a support community to help others give things a go. A year of connection, fun and exploration.  If you are interested in being a part of this exploration then sign up to my newsletter to find out all about it.