C'mon Robyn, think of another song. Let it Go from Frozen and the Theme from the Greatest American Hero just weren't doing it for me anymore. The song that came to mind was I've Got a Lovely Bunch of Coconuts and it put a smile on my face and willed me forward another few strokes.
Here I was about 8km into my 10km swim and I was struggling. My arms and shoulders were actually doing well but I had a rubbing on my neck from my wetsuit that wasn't getting any better and I just didn't seem to be able to pull any water with my strokes. The kayaks who were there making sure those of us at the end were doing ok seemed to be moving faster than me with just the drifting of the wind. C'mon Robyn you can do this. Long full strokes.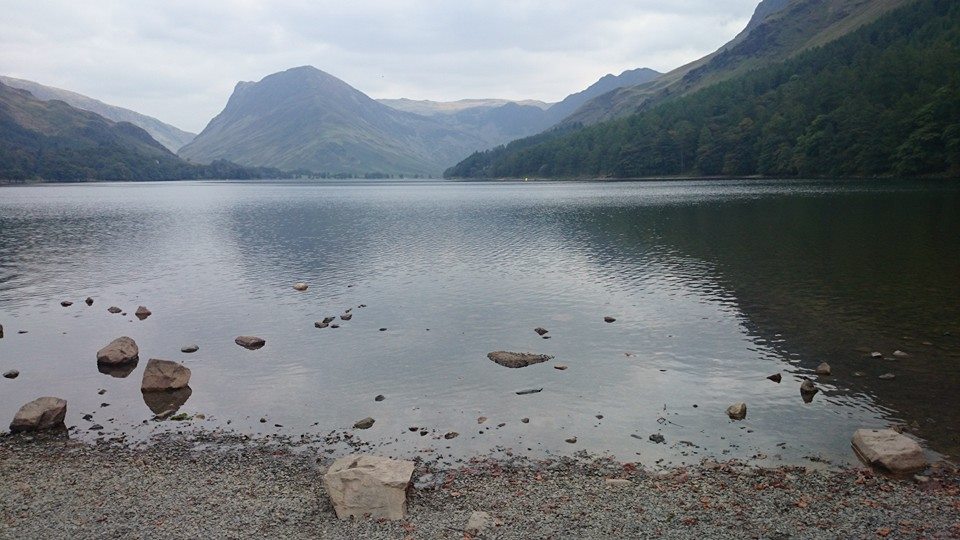 As I took a breath to the side I took in the stunning landscape around the lake. The dramatic hills rising up and the sun peeking through the clouds. This is beautiful. Take it in. Soak it up. You are doing this!
The yellow buoy at about the 9km mark seemed a lifetime away but I kept singing, kept pulling myself forward as much as I could. You're strong. You've got this. Keep going.
At times like this I understand the power of positive self-talk. But I wasn't doing it because I thought I should. I knew it would help me finish and I really did believe in myself. I was in fact PROUD of myself! Here I was swimming 10km! I was willing myself to the finish line one powerful thought and one silly song at a time.
You can see the finish now Robyn. Keep going. You're nearly there.
As I held my hand up to be pulled out of the water, and I was helped out on my wobbly legs I beamed. I did it! I just swam 10km!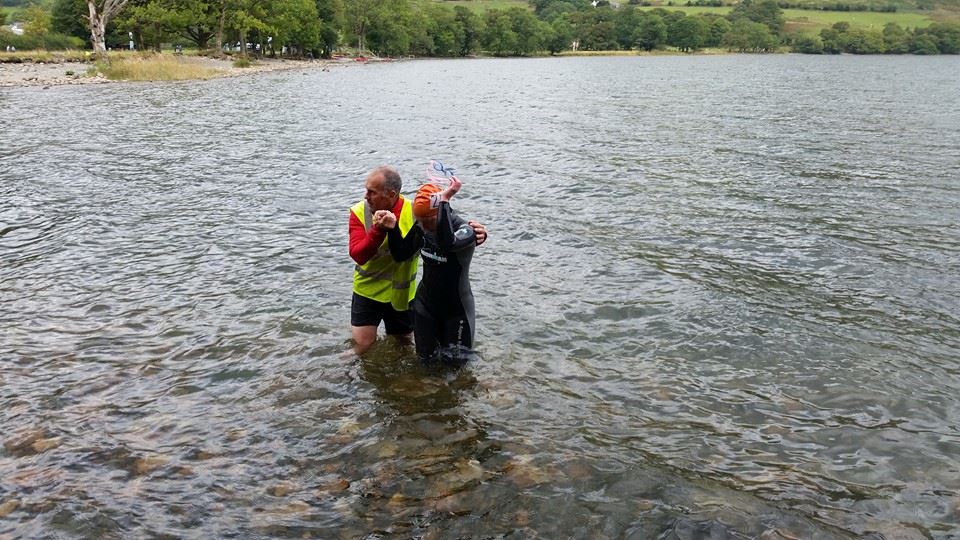 Seven months before I had the crazy idea to sign up for a 10km swim. It was one of those moments and thoughts that you can just forget about or act upon. We have thousands of them every day, little ideas and thoughts that can shape our future. I seem to have a propensity to act on them!
Over the celebratory cider (after the celebratory bath and afternoon nap!) there was talk of trying for the Channel at some point, or at least the Strait of Gibraltar. It is likely the endorphins speaking but I personally enjoy the challenge of seeing what I am capable of. I don't view myself as an athlete yet over the past 10 years I've completed a 10km swim, a 160km bike ride and two Olympic distance triathlons. So it seems that labels and perceptions are rubbish!
You define yourself by your actions.
And I am defining myself as someone who gives it a go; who gees myself along when the going gets tough; who believes in what is possible.
How are you defining yourself with your actions?