Are you sitting in your job asking "Is this it"?
Do you get the sense that there is something bigger and better waiting for you around the corner?
Do you want to make a career change but not sure what the next step should be?
Take a step, make a change and start living a more meaningful & fulfilling life.
You have the resources and strength to make decisions and take actions to live a more purposeful and rewarding life. However, it can take time and courage to unburden ourselves from the beliefs and stories of others.
It's ok to feel lost. It's ok to not know where you want to head. It's alright to be sitting there and questioning yourself because you feel what you want might be thought of as unconventional or crazy.
Doing something different and being uniquely you can be scary.
But if you want to make some change and start creating a life that inspires you and inspires others, then let's make it happen.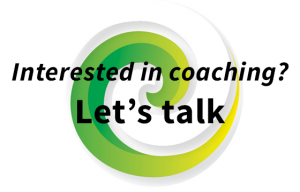 I thrive on working with change-makers who are questioning the status quo. Resourceful, curious individuals who love to travel, are open to new ideas and are committed to learning. Questioners who want to make a difference and bring their bold and daring dreams to life.
Let's uncover your values and strengths and tap into your resources to take action and make your dreams a reality. Let's define success for you (and only you), find your unique and beautiful voice and place in the world and start living a life that fits with your inner strengths and desires.
I don't have a magic bullet and the answers. You are the one who knows you the best. But I have the questions, experience, space and belief to help you decide where to next.
Coaching Options:

Contact me if you would like to discuss the option which is best for you, or to design an option especially for you. You can also book in an introductory chat to ensure that we are a good fit for each other. It's a chance for me to find out what you want and for you to get a sense of me and my style.
Coaching with me will provide you with the space to:
Discover what you value and who you are
Focus on what is really important to you
Define what success means in your life
Get clear on the next step you want to take
Start taking positive action
Don't waste your life living it in a way that someone else defines as successful or fulfilling if you don't deem it to be so.
Break the mould and dare to be different. Dare to be you.
 – – – – – – – – – – – – – – – – – – – – – – – –
Ilona, London (founder of Baretalks)
Robyn challenges me to question what it is that I truly want to achieve, she helps break down my goals into achievable steps; turning dreams into reality. The process isn't always smooth and I sometimes feel frustrated during our sessions as I struggle to put my finger on tangible goals. However Robyn always guides and supports me through these brief moments of frustration and the result is an incredible sense of clarity, focus and drive by the end of each session!
Beth, London
My coaching sessions with Robyn have helped me to have a completely different perspective on life. There are two points that have really stuck with me. The first is a sense of clarity and easiness that lay hidden beneath layers of worry and uncertainty. The second, and the one that brings me the most enjoyment, is not being afraid to be unconventional.
Book a coaching session with Robyn. You never know where it might lead!
Maureen, London
Robyn is the most positive person I have ever met. I would challenge you to find someone more positive and energetic than Robyn.
She shows a genuine desire to help others achieve their goals and this suits her flexible coaching style.
Without Robyn's advice and mentorship, I never would have seriously considered taking a mini-retirement. She is an authentic and unbiased development coach.
Helen, London
Robyn is an inspiring and motivational coach who I believe will enable anyone to gain perspective – particularly if facing a crossroads, be this personal or professional. During our coaching period Robyn fully allowed me to be me – and to recognise that I do have something to contribute in life.
Robyn is warm, approachable and encouraging – however she is not a "yes" person, which is exactly what I needed! Coaching with Robyn is not just talking – above all she is authentic – it is clear that she lives her beliefs.
Ultimately, Robyn helped me to be objective and to find balance.
Chris, London (now Beijing, China)
I go into this next phase of my life much happier, stronger and (I hope) wiser and a big reason for this is Robyn's influence. The coaching sessions meant a lot to me and they won't be forgotten.
Are you interested in knowing more? Take a look at the questions page, or get in contact to discuss how we might work together.