A few weeks ago I succumbed to a cold and used the opportunity of being house-bound to binge watch Schitt's Creek. I can't quite believe it took me this long to watch this TV series and I can't think of a better tonic to being sick than this wonderful piece of romantic comedy. I got through all six seasons in just under 2 weeks, including all the fangirl loving of Dan Levy with behind the scenes videos and interviews!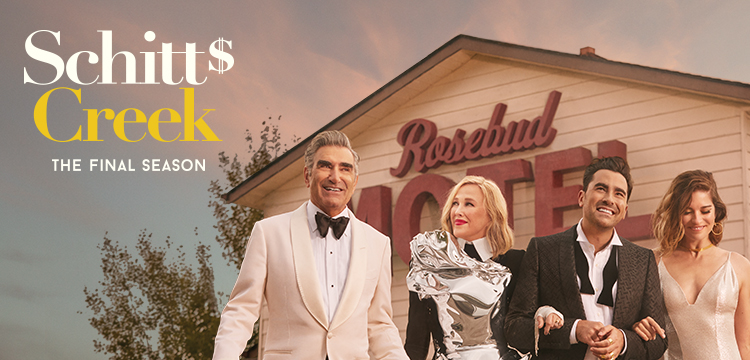 When speaking about the show, Dan Levy often highlights the kind, loving world that exists in Schitt's Creek. So many people have positively responded to this storyline – one where bigotry and homophobia isn't even mentioned let alone seen.
Therefore I have to ask myself, with the hundreds of thousands of fans – how are we creating mini-Schitt's in our communities? If we delight at the idea of such a world, how are we creating this ourselves? How are we making our little communities kinder, more loving, more open? Because communities and societies are made up of thousands of individual relationships, and we have total control over the relationships we individually have.
Actually the more I look, the more I notice the Schitty World's out there already.

Take the Be Kind, Be Calm, Be Safe mantra from the wonderful Dr Bonnie Henry, BC Provincial Health Officer. Let's take her words and bring them to life for a more Schitty time of Covid.

Even in the ULab course I'm doing through MIT, and in the book Presence written by Peter Senge, Otto Scharmer and others there is a quote that stands out

Presencing opens and connects you with a larger, underlying field that goes beyond what exists now and opens up this great power and beauty. …moving through the bottom of the U is becoming aware of the incredible beauty of life itself, of becoming reenchanted with the world.

What if all those of us who loved the kindness, the beauty, the openness of Schitt's Creek could also see the beauty of life around us and we all became reenchanted with the world in which we spend our everyday lives.

I feel like now is a good as time as any to create a world of Schitt. Now obviously "Simply the Best" will be the national anthem for this world and we'll lip sync our way while dancing down the street – or is that just my vision?!? But whatever, may we find love, compassion, vulnerability and openness in each interaction, each relationship we have in our everyday lives. May we create many, many Schitty worlds and celebrate in them.