There are a lot of unknowns in my life at present.
Our visas currently allow us to stay in Canada until the end of August 2017.
The lease on our flat is until the end of June 2017.
I currently don't have work lined up and I'm not sure if what I find will be full time or part time, seasonal or permanent, close by or a drive away.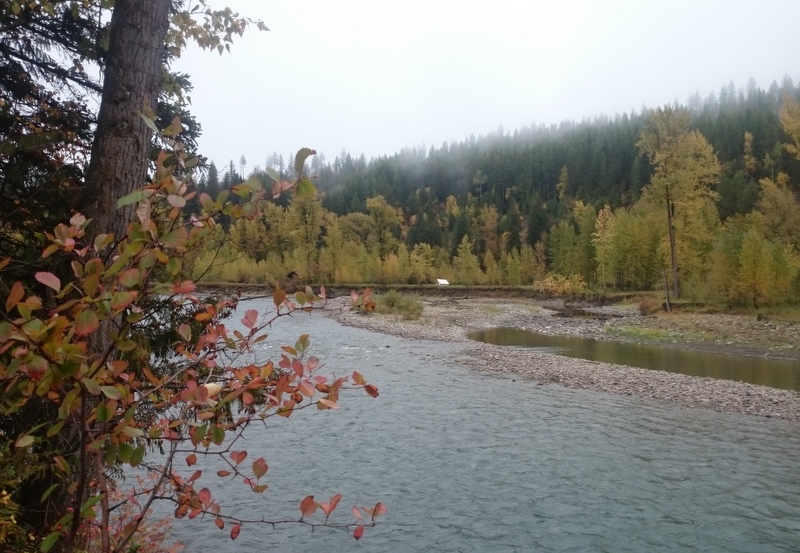 A few years ago I would be trying to mitigate for all these unknowns. Think my way through the various possibilities. Decide what I might do in any given circumstance. Plan and think and worry and cogitate and write down options and think through scenarios. It used to be exhausting!  
Every so often I get into that old way of thinking – what ARE we going to do? And I remind myself I have NO IDEA what tomorrow will bring, so why the hell would I waste time and energy on things that are months and months and months away?!? In that time we will meet people, have dreams, change our dreams, decide on completely different dreams, meet more people, have jobs and houses and options and ideas offered to us that we can choose to take or not, depending on our life and views at that time.
We have plans for extending our visas and staying in this beautiful town as long as we can, but we can't know if that is all going to pan out as we hope.
Because life is an unknown.
No matter how much we want to plan and lock down options and make it all SAFE, life just isn't like that. It moves, changes and grows as we move, change and grow. And even if we don't change, life and circumstances around us change! When jobs, houses, adventures or new experiences are offered to me, I get to decide at that moment, if they work for me. So I continue to talk to people about work, offer my skills where I can, find ways to embrace this beautiful town I live in and make the most of each day. When the fog settles in the valley I know that sun will come through shortly and burn it all away….
If you are wanting to make change in your career but scared about what might happen. If you too are living with uncertainty and not sure what the next step might be. If you are a planner who really wants to lock down all your options, then:
Continue to talk about your dreams.
Do what feels great in the here and now.
Share your vision for the future with others.
Keep taking small steps.

Embrace the unknown and dance in the uncertainty.
The fog will clear, the sun will come out and in that moment of clarity you can make a decision about what is best for you.