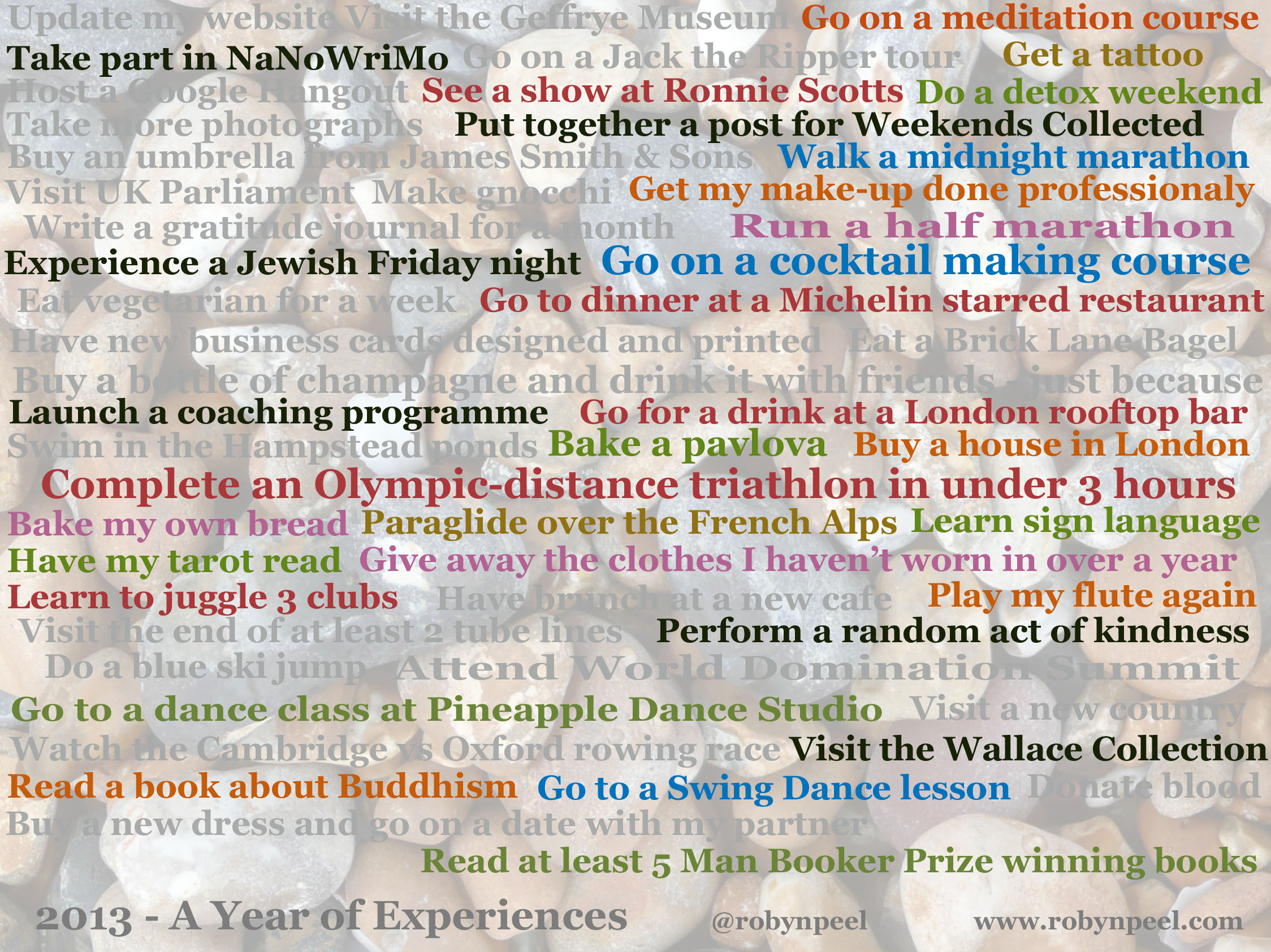 With two-thirds of the year gone, I have completed less than half of the 52 experiences I listed at the beginning of the year. A part of me looks at the above image and thinks "oh sh*t, there are so many things still to do". And another part looks at all the greyed out experiences and smiles at all the wonderful things I have experienced this year.
I always knew that 52 new experiences was a lot. I also knew that it was unlikely that I would do them all, and that it was just a reminder to make time for the things that bring me joy, the things that push my boundaries a bit and to try new experiences in life.  In fact, this year I have learned the beauty in not having every moment planned and every item ticked off a list.
I have learned the art of spontaneity (well a little more!) and the wonderful experiences that can come from that. A few weeks ago we decided at the last minute to hire a car, throw our bikes and a tent in the back and take off to see a friend in Wales. What occurred was a beautiful unplugged weekend of cooking over open fires, swimming in the sea, cycling along stunning canals, seeing more of the beautiful UK and catching up with a good friend and just being there for her. There is no way I could have planned that weekend or listed that experience to be had. But I am so much the richer because of it.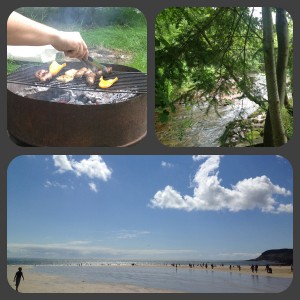 A little part of me is still struggling with letting go of the list, and the other part is loving everything I am experiencing each day.  The list is still my vision of things I deem important in my life and new experiences that I do want to experience and I think I'll do another 52 for next year (call me a sucker!!). But I now view it as a list of potential experiences, not a list of expected ones.
You see, I have learned that the beauty of experiences is that it is the unplanned rather than the planned ones that bring the most learning, joy and sense of completeness.
I have also learned that every moment is an experience if you wish to make it so. There are so many ways to open your eyes and experience what is happening around you and we are all the more richer for them.