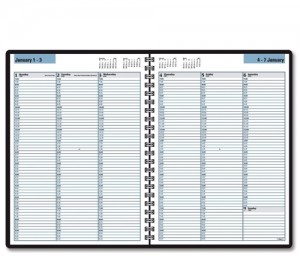 Although I no longer use a paper diary, there is something about the beginning of a new year which makes me think of clean and fresh pages, just waiting to be filled with new ideas and plans and thoughts. It's a time where you use the blankness of the year ahead to take time to think about what it might hold for you.
This time last year I wrote about taking time to plan and setting intentions for the year ahead.
I used the word intention and I personally think it is important to differentiate that from a resolution. An intention is something with a plan or action behind it, and something you really want to do. It comes from a place of positiveness and action, whereas I think resolution sounds as though something needs to be fixed or altered. The idea of a resolution often comes from a negative place with a sense of obligation attached to it.
So what is your intention for 2012?
What things would make this your best year yet?
What goals or actions will help you on your way to success?
Once you have taken the time and space to think about the positives of the past year, and thought about your ideas and plans and hopes for the coming year, then it is time to WRITE THEM DOWN.
By taking the time to sit and write them out you are showing your commitment to achieving them. You are also then able to revise and update them through-out the year. Plans and ideas change. There is no need to throw out your goals if they are no longer relevant at some point in the future. Amend them, adapt them, update them, and keep looking to the future and what you want to achieve.
So once you have some specific goals and actions for the year, then SHARE it with others.
In a study by Dr Gail Matthews, a psychology professor from the Dominican University of California, she found that those people who sent their commitments to a friend accomplished significantly more than those who just wrote down their planned actions or did not write their goals down at all.
So go ahead, tell others, and then CONTINUE TO UPDATE them on your progress. Tell them your successes, tell them your frustrations and unplanned hiccups but be accountable to someone else.
In the same study by Dr Matthews, she found that those who sent weekly progress reports to their friend accomplished significantly more than those who had unwritten goals, wrote their goals, formulated action commitments or sent those action commitments to a friend.
By telling someone else, and then updating them on your progress, this will help you ensure that you are continuing to take action on your goals. It is the constant small steps that will help you achieve all you want to achieve, and telling someone else well help ensure these small steps are taken regularly.
So take the time in January to review how 2011 went, think about what will make 2012 your best yet, and then start to plan what will need to happen for this year to be successful.
– Write down all your goals and the actions that you will need to do.
– Share these goals and actions with a friend – tell someone about your plan for 2012.
– And then continue to update them on your progress.
If you want to be a part of a community of small business owners that will help keep you accountable to your goals throughout 2012, then please do get

in touch

.